IndustryNewsletters (IN), a division of HomeActions LLC, has announced a strategic partnership with Sales Generation Services (SGS), a lead-generation firm that works specifically with professional services firms.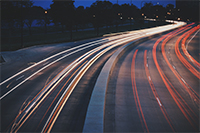 SGS will work with IndustryNewsletters and its clients to supercharge IN's already powerful lead-generation capabilities. IN provides its clients with sophisticated and customizable e-newsletters designed to reach out to both prospective and current clients. A key feature of the newsletters is a series of "trigger" articles, which alert the user when a prospect or client has shown interest in a particular service a firm provides.
Next-Level Lead Generation
SGS will take it to the next level by following up on these trigger article leads on behalf of the firms. Saving these firms from the bother of following up on these hot leads, the experienced staff at SGS becomes part of a firm's team and will contact these leads themselves, working to turn interested prospects into long-term firm clients. SGS has also become an IN client and will be using IN newsletters to reach its own accounting firm clients and prospects.
"It's a perfect match," said Barry Friedman, CPA, founder and CEO of IndustryNewsletters. "The trigger articles in IndustryNewsletters are designed to capture the key leads for our accounting, payroll and legal firm clients, and SGS has the skills and training to help these firms not only connect with these prospects but to set qualified meetings."
About Sales Generation Services
Sales Generation Services (SGS) is a lead-generation firm that works specifically with professional services firms. It assists in getting face-to-face introductory meetings with prospects, using a process that is executed with an executive touch. Linda Sumrack, its founder, has more than 17 years' experience in lead generation working with professional services firms. It is based in southeast Michigan. More information about SGS can be found at SGSpros.com.
About HomeActions and IndustryNewsletters
HomeActions and IndustryNewsletters were founded by Barry Friedman, CPA, who managed many CPA firms for over 25 years and subsequently sold them to American Express. He then created BizActions LLC, which became the largest marketing e-newsletter company for CPA firms and payroll companies, and he sold that to Thomson Reuters in 2012. He has over 15 years' experience in the email newsletter space.
HomeActions and IndustryNewsletters are virtual companies that employ more than 35 people. Both are headquartered in Green Cove Springs, Florida.
For more information, please visit our websites, HomeActions.net and IndustryNewsletters.com, or contact Richard J. Koreto, chief content officer, at 845-642-4314 or RKoreto@homeactions.net.