Take Control Of Your Email Marketing With Our Metrics & Reporting Features
We empower you with data on every member of your email marketing database. We can show you who opened your email newsletter, which articles they clicked and when the articles were read. We give you meaningful, easy to understand reports and metrics that help you track your results and hone your campaigns.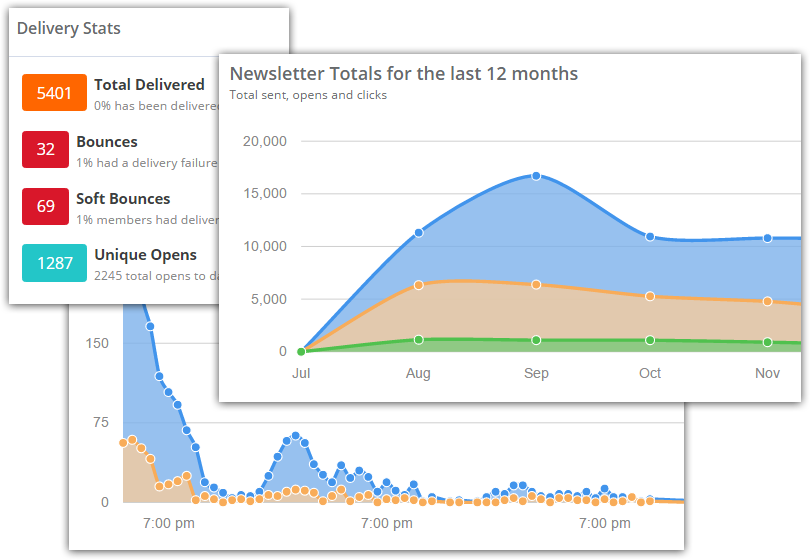 Metrics & Reporting Tools For Your Email Marketing
Our reporting tools show you detailed data, such as:
Snapshot Reports – A summary of launch results
Recipient activity – An overview of who opened, clicked, etc.
Opens & Clicks Over Time – Time of day and dates associated with reader activity
Member Feedback – An overview of members who responded to article feedback
Bounce Summary – A look at who didn't receive your launch and why
Survey Responses – Reporting on customized or built-in article surveys
Trigger Articles – Quickly see all who triggered lead alerts
Unsubscribe Activity – View those who unsubscribed from your marketing
DMZ Reports – Comprehensive (and confidential) benchmarking statistics comparing your digital marketing efforts to other IndustryNewsletters users
Generate More Leads With Trigger Articles
Our Trigger Article feature turns your email newsletter into a lead generation powerhouse. Trigger Articles give you the ability to directly connect with interested newsletters readers in real time. Our Content Library houses a selection of Trigger Articles you can quickly and easily choose for publication in your newsletters. The topics and content of these articles are meant to provoke the interest of prospects or clients who may be considering your services. When a Trigger Article is clicked and read, you'll automatically receive an email alert detailing who read the article and how to contact them. Additionally, we give you the option to turn any article you choose into a Trigger Article with just a few simple clicks.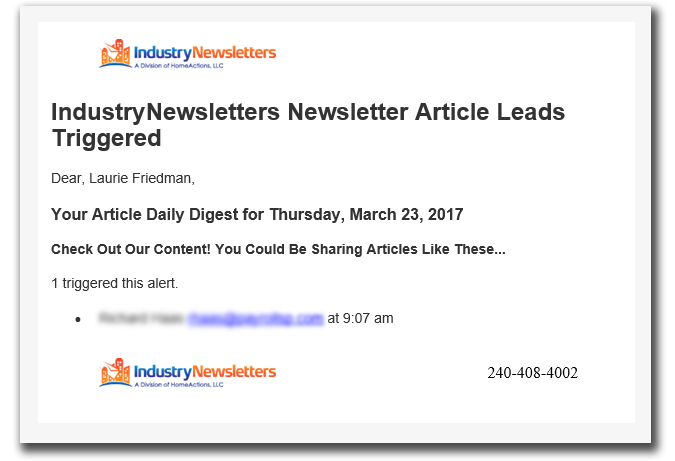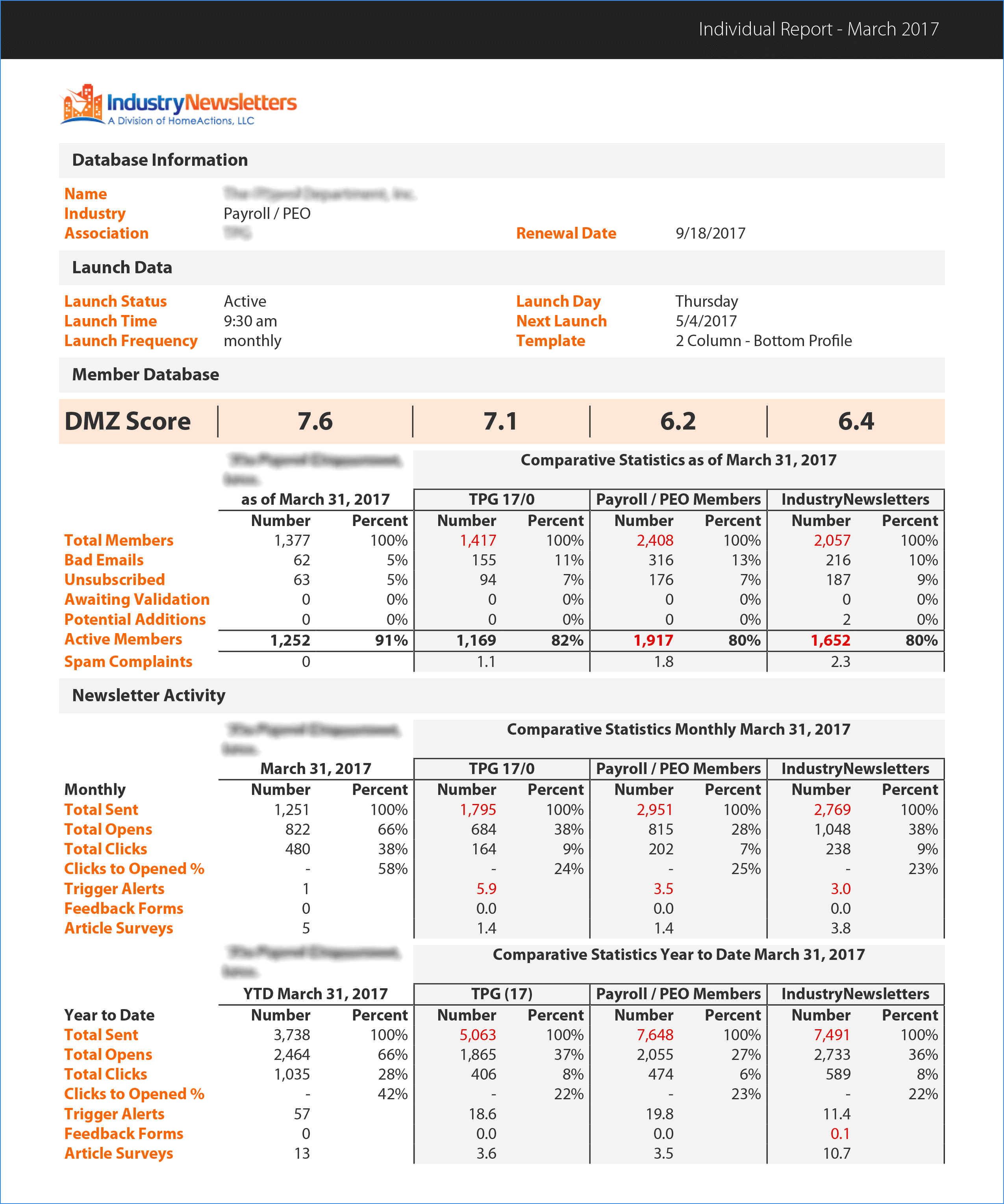 Track Email Marketing Efforts With DMZ Reports
What are DMZ Reports? DMZ stands for Digital Marketing Z-score. It is a monthly report that looks at critical aspects of digital marketing when using the IndustryNewsletters platform. Key statistics, such as number of contacts, open rates, click rates, and trigger articles as well as others, are blended together to develop an algorithm to called a DMZ-score. The IN DMZ-score is based on a 10-point scale. Once we obtain your DMZ-score, we can then roll up the scores by region and industry to give you comparative benchmarks. We can also compare your score to all other IndustryNewsletters users. The fundamental idea is to help you and your partners or management groups see how you are doing on critical success factors within digital marketing by benchmarking.
Tracking Email Marketing Member Record Leads With Mini-CRM Tools
We take a deeper dive into your reporting to tie all your email metrics to your individual subscribers. When you access your member records, you can not only view their click activity, but you can also create follow up messages and track correspondence with your leads right from within the member list of your IndustryNewsletters Dashboard.