We had such a great time in Louisville, Kentucky during the TPG Annual Conference this month! Here's a recap of our fun highlights from the event.
We took off from the starting gate and raced into Louisville for the TPG Annual Conference this month. Our booth was stocked with mini-cupcakes for hungry visitors, and these bite-sized tasty treats were a big hit! Folks sampled Red Velvet Elvis, Strawberry Margarita and Almond Wedding Cake delights from The Flying Cupcake. (No, nobody at the IndustryNewsletters booth was celebrating a wedding… But with mini-cupcakes on hand, there was a sweet treat celebration instead!)
---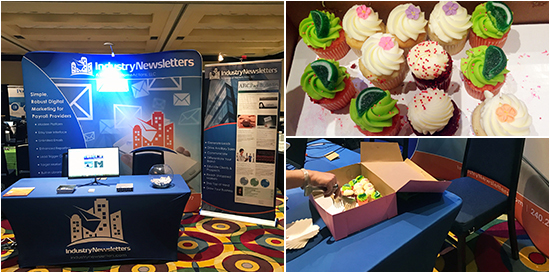 ---
During the event, we were excited to debut our Industry Newsletters video. Click below to take a look.
---
---
On Wednesday the 10th, we got together with a few fellow conference attendees to tackle the Seafood Tower at Eddie Merlot's on 4th Street in Louisville.
---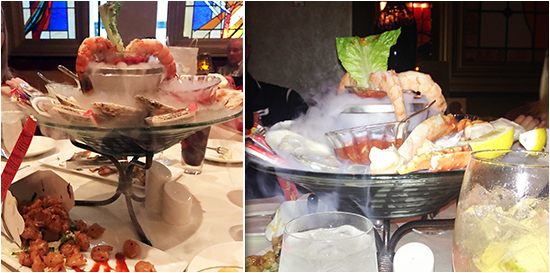 ---
On Thursday the 11th, MPay hosted "Bourbon & Bites." This fun event featured a great bluegrass band called The Whiskey Bent Valley Boys and an open bar. (In case you missed them, click here to check out one of their songs.) Special thanks to MPay for hosting an awesome event!
---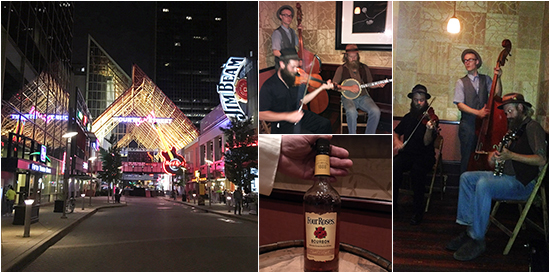 ---
The Friday night event was at Churchill Downs, and TPG made sure we had the whole place to ourselves! We had a guided tour, yummy appetizers and dinner, and a movie that was on a continuous screen around the room during dinner. We learned fun facts about the race track and the Kentucky Derby winners. Some of us even learned all about the cheeses sampled during the appetizer hour. ("What kinda cheeeeeeze is this?")  🙂
---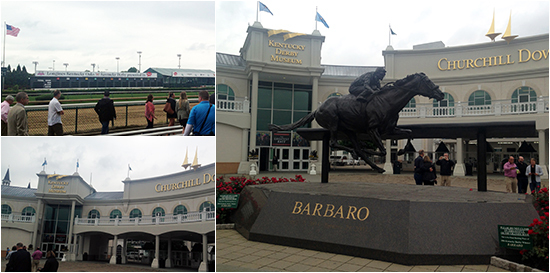 ---
A big THANKS to TPG for putting on such a spectacular event!
For those of you who stopped by our booth during the event, thank you for joining us at the races! If you missed us during this year's conference, and you'd like to get a behind-the-scenes look at the IndustryNewsletters platform, be sure to >> BOOK A MEETING NOW. We'll show you how IndustryNewsletters can help you utilize email marketing to keep your ancillary services top of mind, access unlimited monthly email distribution, get warm leads from prospects delivered right to you, create automated launch schedules to maintain consistent communications, monitor your success with metrics and reporting, and more.
Looking forward to the 2018 TPG Conference ~ see you then!