IndustryNewsletters, a division of HomeActions LLC, an e-prospecting and client relationship service, is pleased to announce the launch of marketing newsletters that serve the Accounting and Legal-Estate Planning professions.
Newsletters Full of Features
The Accounting and Legal newsletters will join the already-established newsletters for Real Estate professionals and Payroll Bureaus. Like those, the Accounting and Legal newsletters offer clients a completely automated e-newsletter system so professionals can easily stay in touch with their contacts throughout the year.
Each biweekly newsletter contains four relevant and informative articles. Firms can easily add their own content and choose articles from the IndustryNewsletters online library. All content is professionally written and edited by experienced business writers and industry experts. Every article is written from the professional's perspective and presented in a reader-friendly style.
IndustryNewsletters will help accountants demonstrate their value and expertise. Subjects will include personal and business taxation, compliance, financial statement audits, technology and industry-specific topics from manufacturing to nonprofits, and more. For attorneys specializing in estate planning, subjects will include estates, trusts, charitable giving, elder care and more.
The system is designed to be completely turnkey, reliable and easy to use. The service includes both online help and live customer service support. It builds the professional's database into a pipeline that is consistently nurtured. IndustryNewsletters is the most effective solution for professionals who lack the time, internal systems and engaging content to do it all themselves.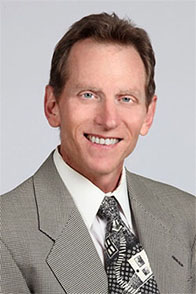 New Accounting and Legal Head
We are also pleased to announce that David Ross has been appointed President of the Accounting and Legal divisions of IndustryNewsletters. He brings 25 years of experience in assisting professional service firms to enhance their marketing, communications, branding and business development strategies. David has served on the California Society of State CPAs MCS/MAP Committee, as well as the State Marketing Committee.
About HomeActions and IndustryNewsletters
IndustryNewsletters and HomeActions were founded by Barry Friedman, CPA, who managed many CPA firms for over 25 years and subsequently sold to American Express. He then created BizActions LLC, which became the largest marketing e-newsletter company for CPA firms and payroll companies, and sold that to Thomson Reuters in 2012. He has over 15 years experience in the email newsletter space.
IndustryNewsletters, a Division of HomeActions, LLC, is a virtual company that employs more than 30 people. It is headquartered in Green Cove Springs, Florida. Learn more about us at https://industrynewsletters.com/about-us/.