You need captivating images on your business' website, blog or email newsletter, but like most of us, you're not a professional photographer. Without visuals, it's hard for readers to quickly gather a visual understanding of your content. But don't fret! There are countless places on the web to get cheap, or even free, stock images to accompany your marketing content.
---
Here is our roundup of the 4 best websites for freebie stock images.
---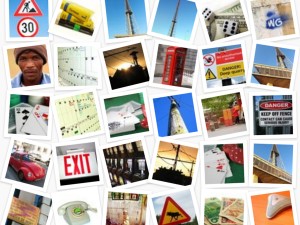 Free Images is exactly as it sounds. The site houses thousands of free images for you to download and use in your email marketing, on your website or blog, or in social media. All that is required is that you create an account. From there, you have access to their diverse range of quality stock images. You can search for images by typing a basic keyword search, or you can make use of the "Tags" tab, which takes you to a page full of commonly used words like "Business" or "Finance" that will direct you to images associated with those keywords.
---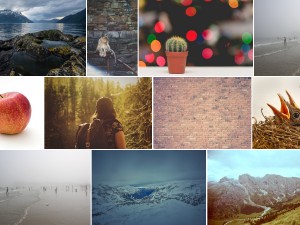 This site has some very impressive first-rate photos. Search for the type of image you need and click on the image you like. Then you can download images in a variety of sizes: original, large, medium, small, or you can choose the "custom" option and input your own dimensions. One feature unique to Pexels is their own Photoshop Plugin Subscription. It isn't free, but it is super cheap at only $4 a month or $2 a month if you pay annually.
---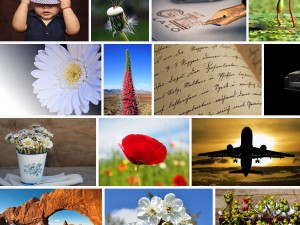 Pixabay is another site with totally free images for you to use. Sign up with your email to start downloading images in a variety of sizes. Pixabay offers many high-quality photos as well as a large database of illustrations and vectors. If you're only interested in illustrated images or vectors, you can click to browse only these types of images. You can also choose to explore "Editor's Choice," which offers the most sophisticated and quality photos. Furthermore, if you find several images that you like by the same photographer, you can choose to browse images only by this artist.
---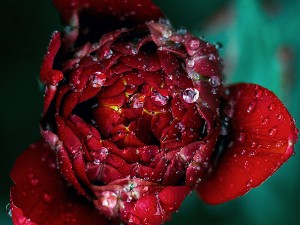 The selection on this site isn't as varied as the others, but this is a very aesthetically pleasing site full of dramatic images. The images are big and the overall layout of Unspslash is very simple and elegant, giving you the opportunity to browse their beautiful database of images with ease. Downloading is so simple that you barely notice it. If you like an image, just click the download button in the bottom right corner of the photo and the image instantly pops up on a separate page. The site has an incredibly user-friendly download process, but it requires that you resize the image on your own if you need different dimensions. If that's the case, just save the image in Paint (or another image editor) and change the dimensions to your liking. Make sure you take a look at Unsplash's "Collections" tab where you can peruse photos from categories.
---
Other Image & Design Resources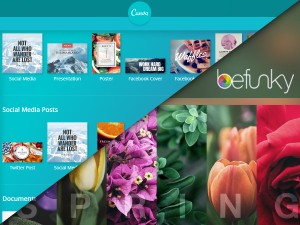 Once you have all these great photos in your inventory, take it one step further by checking out ways to edit those images and create new, original graphics. Sites like Canva.com and Befunky.com offer free design tools to edit images and create things like newsletter mastheads, invitations, collages, social media images and more. Stay tuned for my next post to get even more tips on how to utilize these free graphic design sites and create show-stopping images for your marketing projects.