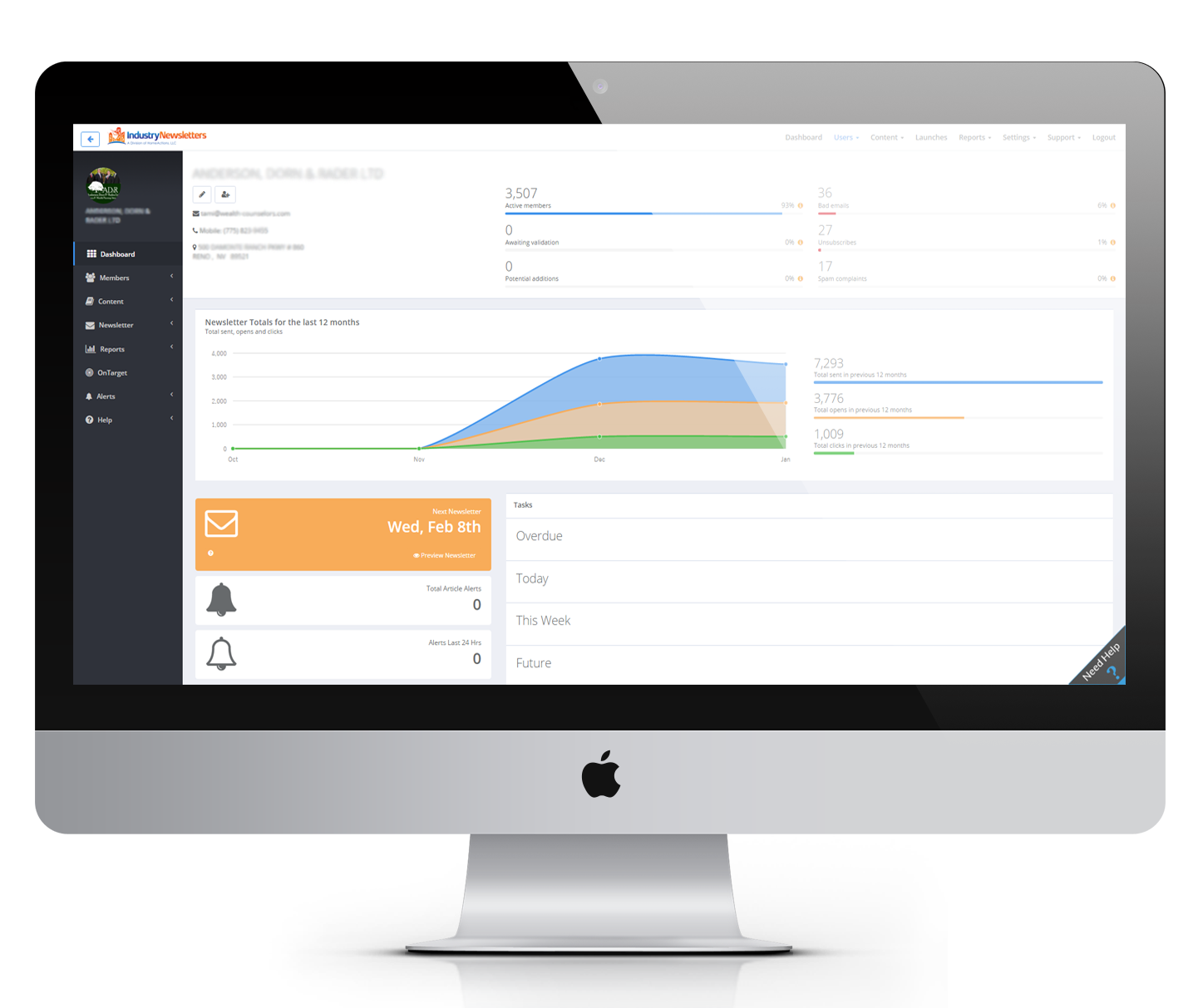 IndustryNewsletters™ Provides Estate Planning Email Marketing Solutions for Attorneys and Law Offices
Legal Estate Planning Email Newsletters with Built-in Law Firm Marketing Content
IndustryNewsletters™ is a digital marketing company providing email newsletters customized to your firm with built-in content for clients and prospects of estate planning attorneys.
Our user-friendly email marketing platform for estate planning attorneys automatically delivers the kind of informative articles needed to garner warm leads and enhance client loyalty every two weeks.
We will show you how to track the individuals who are opening your newsletter and determine which topics are generating the most interest.
Interested in learning more about digital marketing solutions for your estate planning law firm?
Contact us, and we'll provide you with a concise online demonstration of our platform features. We're now offering special discounted rates to all Amata Law Office Suites tenants. We'll show you how professionals across the US are benefiting from the IndustryNewsletters™ digital marketing platform for estate planning law firms.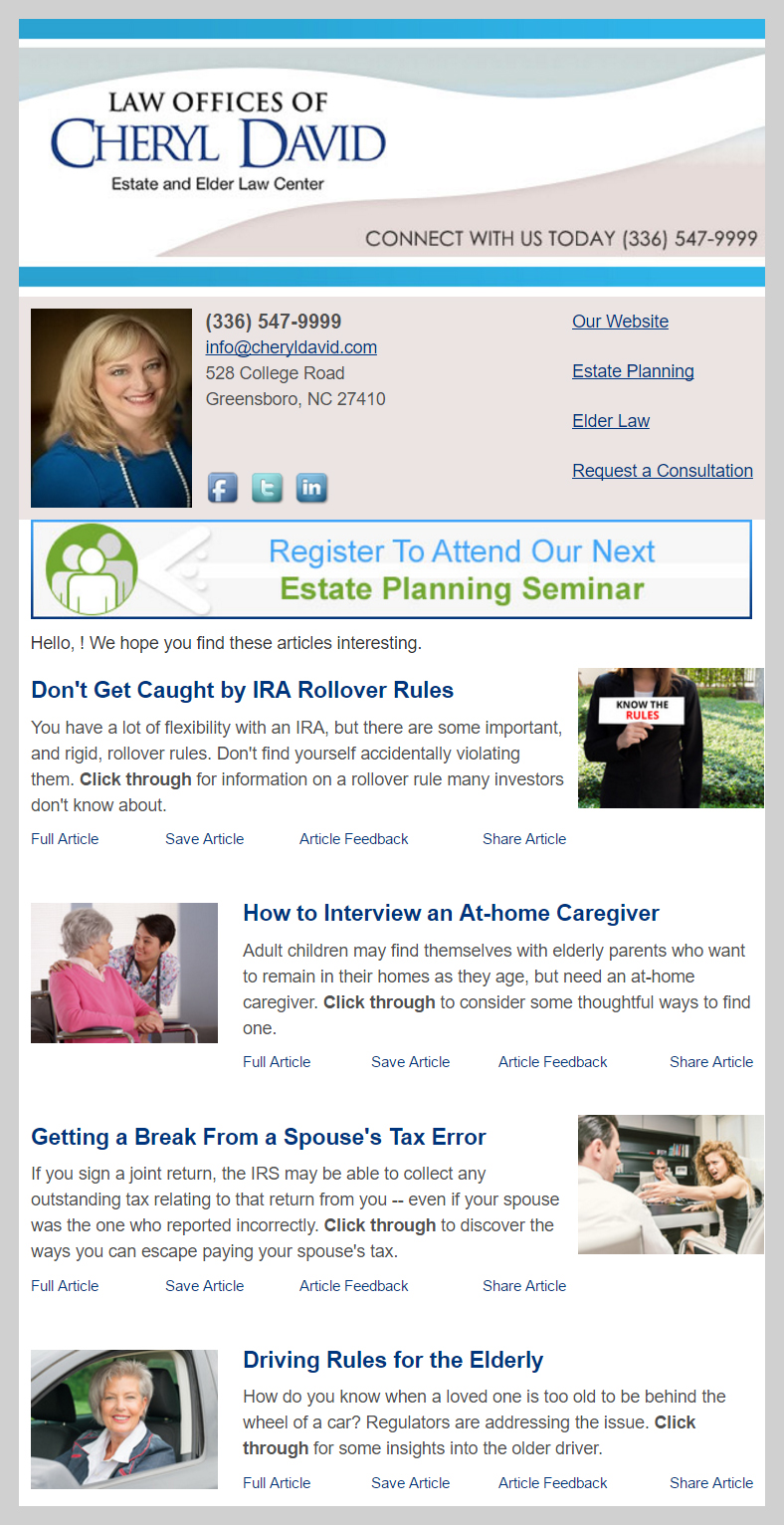 Ask us about discounted pricing for Amata Law Office Suites!
CONTACT: Robert Slavitt
Director of Professional Services