Simple Solutions To Help Human Resources Firms With Marketing Content Needs
We know that you'd rather be serving your clients than writing articles for your HR firm email newsletters and other marketing collateral. However, your clients still need to get information and updates from you on a regular basis, and you need a way to demonstrate your firm's expertise to entice new prospects. That's why we provide you with relevant ready-to-go content. We ensure that brand new Standard Content articles launch with every edition of your email newsletter. We also give you a stocked Content Library with additional articles, and we give you the reporting tools you need to track responses to your content.
Content Library
Our Content Library is your writer's block solution. Access our Content Library and choose from the following wide variety of categories to augment your email newsletter communications:
Trigger Articles
Personal Taxes
Business Taxes
Audit & Review
Monthly Work
Outsourced Accounting and CFO
Estate Planning
Consulting
Investments
Valuation
Target Market Articles
Not for Profit
Estate Planning
Physician Offices
CIRAs
Manufacturing and Wholesaling
Technology
Excel
Quickbooks
Financial/Profitabllity
Contract Compliance
General Purpose
Business Management
Retirement Planning
Personal Insurance
Financial Planning and Wealth Management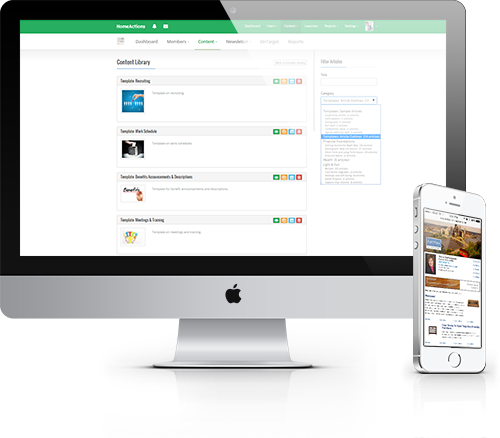 Did you know? We also offer content-only packages. If you have your own email platform, and you'd like to augment your communications with our content, we can help. Click the icon above to contact us and we'll walk you through our content package options.