Integration With Sageworks ProfitCents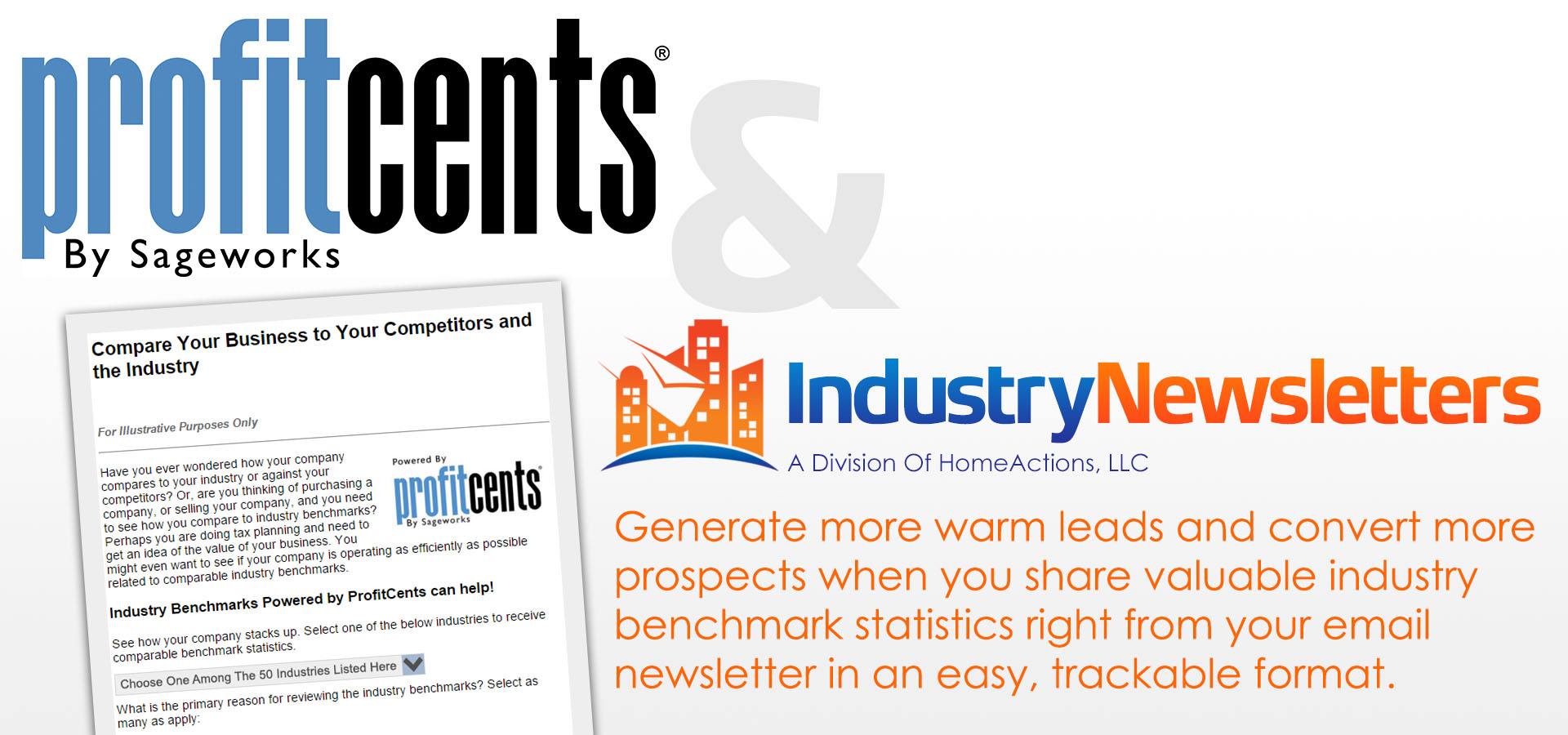 Measurable Data
Give clients and prospects the opportunity to see how they stack up in their industry.
Strategic Consulting Tools
Provide proactive advice by highlighting strengths and weaknesses with peer-to-peer benchmarks.
Clear Reporting
Offer reports that communicate complex information in easy graphs, charts and metrics.
Lead Generation
Receive detailed lead alerts every time a client or prospect accesses industry benchmark statistics.
Intelligent Consulting Solutions
Imagine that your firm is the place where prospects and clients gain access to valuable industry benchmark statistics that help them navigate the purchase or sale of a business, enhance their efficiency, gain tax planning insights, and access other business planning strategies.
Now imagine that these consulting solutions are automated and fully integrated with a digital marketing tool.
IndustryNewsletters and ProfitCents have partnered together to deliver accounting firms simple, cohesive, automated lead generation and client consulting tools.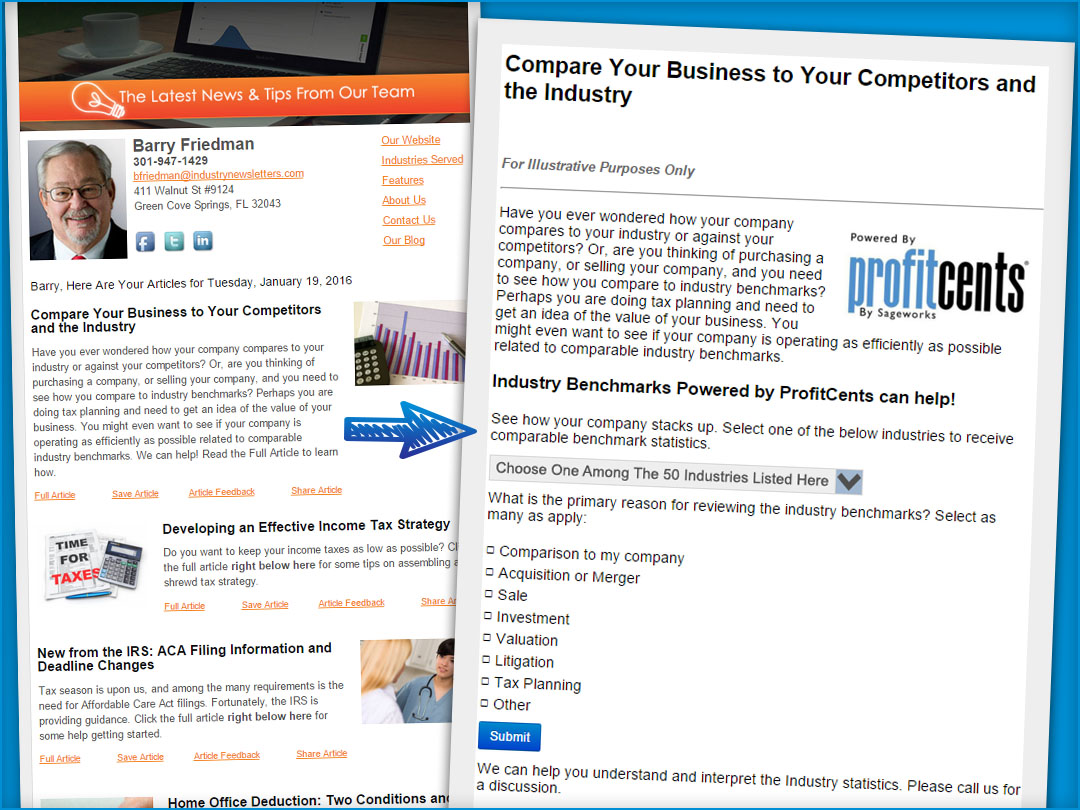 Affordable Pricing Options
Every IndustryNewsletters purchase comes equipped with access to one free Sageworks ProfitCents report download per month. If your accounting firm would like to give your clients full access to benchmark statistics for 50 different industries, we offer affordable pricing options.
Want to learn more? Schedule a demo!
If you'd like to speak with a representative and get a first-hand look at how integrated solutions from ProfitCents and IndustryNewsletters can help you reach more new prospects and generate more profitable client engagements, just fill out the form here and one of our representatives will contact you within one business day to set a demo.