Laurie Friedman
President, Payroll | PEO Division
Direct Line: (240) 356-1023
Email: lfriedman@industrynewsletters.com
Laurie Friedman is the President of the Payroll and PEO divisions of IndustryNewsletters. Laurie has over 20 years of experience in enhancing marketing, communications, branding and business development for professional service firms. In her previous experience at the online marketing company formerly known as BizActions, Laurie created the infrastructure for the payroll and PEO divisions. Laurie places a high value on relationship building and appreciates her long-standing connections in these industries. Laurie holds a Bachelor of Science degree from the University of Maryland.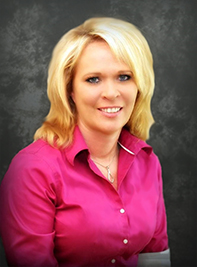 Paige Gruenig
Director of Business Development
Direct Line:
(574) 389-5464
Email:
pgruenig@industrynewsletters.com
Paige Gruenig is the Director of Business Development for the Payroll and PEO divisions of IndustryNewsletters. She focuses on development and implementation of business growth strategies and lead generation initiatives. She understands the value of relationships in the payroll industry and brings a wealth of knowledge to our team. Paige has over a decade of experience working closely with payroll service bureaus.