Wondering how your accounting firm can tap into the needs of your clients, prospects and referral sources?
Schedule a demo, and learn how your firm can become a mind-reader.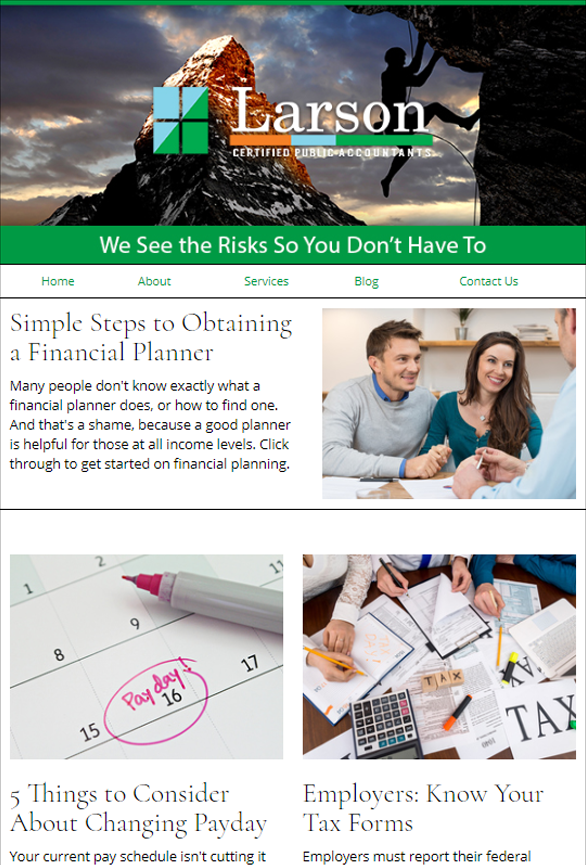 Are you losing clients and prospects and can't seem to identify why? You need a digital marketing tool that will help you anticipate needs.
If you're not tracking your email marketing metrics, you aren't mining the source. Wouldn't you like to know who is reading which articles from your newsletters? Wouldn't you like to be alerted when readers are clicking on key articles? Wouldn't you like to be able to quickly follow up with warm leads?
With powerful email tools in-hand, you'll gain the ability to receive notifications via text or email every time an article is read. Plus, you'll get all the contact information for each reader who clicks on key articles and be able to respond to (and track) warm leads right from within the same platform.
Use email metrics to keep your finger on the pulse of your clients and prospects. Schedule a demo to see how powerful email metrics can help your firm predict and respond to all your warm leads.
Get Your Accounting Firm Email Marketing Started Today!
Consistent communications help you nurture clients and generate warm leads.
Fill out the form here and a member of our team will contact you to set a meeting that will show you how our simple, consistent digital marketing solutions can help you reach, nurture and convert more prospects. You can also use our chat feature in the lower-right corner to chat with a representative during regular business hours who will help you schedule a future demo.